In 2018, we arguably had some of the best games to come out of this console generation. We saw a number of titles like God of War, Red Dead Redemption 2, Marvel's Spider-Man, Celeste, and more awe critics and gamers alike. However, it's a new year and it's time to look forward to the upcoming releases of 2019.
What will be the games that we can't stop talking about this year? Will we be pleasantly surprised by an indie or will a AAA title have us struggling to put down the controller? Unfortunately, we'll have to wait to find out, but until then, here are some amazing looking games coming out in 2019.
Anthem
If handling powerful weapons, flying around in versatile exosuits, and decimating vicious monsters sounds like fun to you, then Anthem may be right up your alley. Bioware's newest game is a third-person sci-fi action game that places you in a world full of chaos and mutated monsters. You play the role of a freelancer (pilots who use exosuits, called Javelins, to traverse the world) and by yourself or with the help of a team of up to three others, you'll take on the various challenges that are ever present on this untamed planet. Anthem releases for PlayStation 4, Windows PC and Xbox One on Feb. 22.
The Pathless
The developers behind the mesmerizing underwater adventure game Abzu, revealed The Pathless during the 2018 Game Awards. Little is currently known about Giant Squid Studios' newest title other than what was shown during the trailer: the main character is an archer, she has a pet bird she can use to fly, and you'll interact with some intimidating forest beasts. Judging by the trailer, it looks like this game will be every bit as visually and stylistically beautiful as Abzu was.
Devil May Cry 5
Capcom's beloved spectacle fighter is back with all the glorious over-the-top weapons you'd expect from the franchise and hordes of new gruesome demons to use those weapons on. Devil May Cry 5 will take the game back to its original series, being a proper sequel to DMC4 instead of a sequel to the 2013 reboot DmC: Devil May Cry. However, according to an interview with Producer Matt Walker, the development team holds DmC in high regards and plans on incorporating the best parts from both sides of the series into DMC5. DMC5 is scheduled for release on March 8 for PlayStation 4, PC, and Xbox One.
Sayonara Wild Hearts
Sayonara Wild Hearts is self-described as a "euphoric music video dream about being awesome, riding motorcycles, skateboarding, dance battling, shooting lasers, wielding swords, and breaking hearts at 200mph." This new game, made for the Nintendo Switch, will be the first console game from the small Swedish studio Simogo.
Sekiro: Shadows Die Twice
FromSoftware, best known for Bloodborne and the Souls games, is expanding its lineup with a new franchise, Sekiro: Shadows Die Twice. Unlike its previous action games, Sekiro will be more of a stealth focused game that will require a strategic balance between secrecy and combat. You can expect to see this game on March 22 for PS4, Xbox One, and PC.
Soundfall
Soundfall is a fast-paced twin-stick shooter that manages to fuse a rhythm game with a dungeon crawler. In addition to a story-based single-player mode, it will also offer a co-op mode with up to four players. This music-driven experience will be the debut title from Drastic Games, an indie studio created by two former Epic Games developers. You'll be able to find Soundfall on PS4, Xbox One, Nintendo Switch, and PC later this year.
Mortal Kombat 11
Ed Boon, co-creator of Mortal Kombat, took us all by surprise by dropping a Mortal Kombat 11 reveal trailer before reading off the nominees for best sports game at the 2018 Game Awards. The trailer showed that MK11 will give us more of that brutal and gory combat the Mortal Kombat franchise is known for. In addition to the trailer, a press release was sent out mentioning a custom character variation system. The previous game had pre-set character variations, so this new feature seems like a natural step up from that. Mortal Kombat 11 will be out on all platforms on April 23.
Inmost
You may know Chucklefish as the publisher for games like Stardew Valley or Risk of Rain. One of their most recent partnerships is with a small Lithuania-based developer, called Hidden Layer Games, that's working a creepy pixelated PC game called Inmost. In this game, you'll play as one of three playable characters that each have their own gameplay mechanics and dark story that interconnects with the other two stories.
Rage 2
Rage is a game that's hard to remember, not because it was bad, but because it was just kind of ordinary and bland. It appears that won't be the case for Rage 2. Going off the trailers, it seems as if Rage 2 really wants to leave an impression this time around by amping up the over-the-top violence, humor, and adding some much-needed color to the mix. Expect this one to come out on May 14 for PS4, Xbox One, and PC.
Narita Boy
Studio Koba describes Narita Boy as a "retro-futuristic pixel game," where you play as a "legendary digital hero in an epic quest through simultaneous dimensions." If the art style isn't enough to grab your interest, maybe a floppy disc hoverboard, a horse made out of old computers, or cutting down enemies with a rainbow-colored techno sword will be. Narita Boy was originally scheduled for release on the Xbox One, PS4, Switch, and PC for 2018, but has since been delayed to December 2019.
Lone Echo II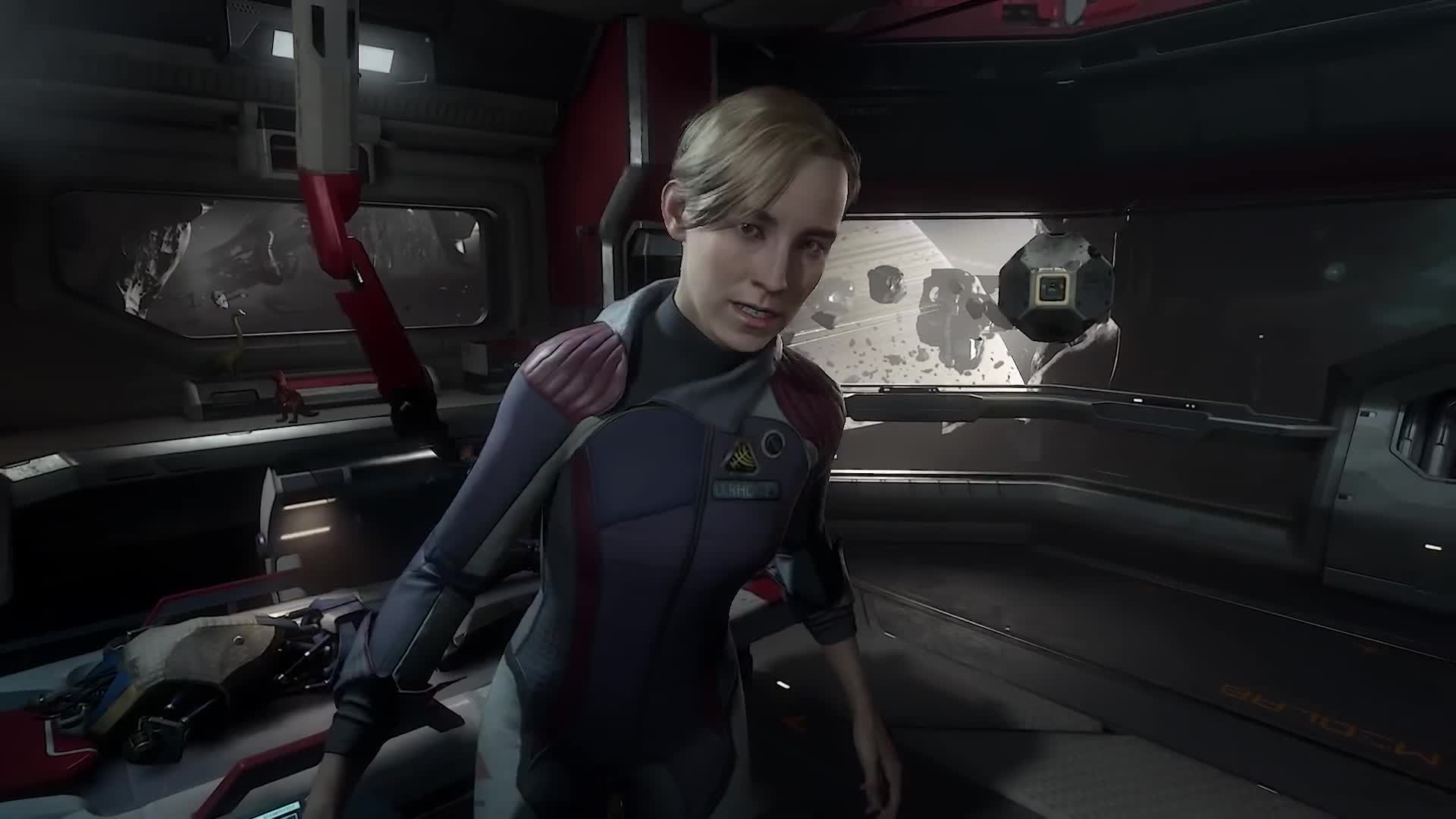 Developer Ready at Dawn received a heap of praise for it's VR title Lone Echo. The game was considered a must-play experience for its incredible immersion and storytelling. Lone Echo II will be a direct sequel and will take place shortly after the events from the first game. Like Lone Echo, Lone Echo II will also be an Oculus exclusive.
Man of Medan
After the success of Until Dawn, everyone was excited to see what Supermassive Games would do next for the franchise. Unfortunately, there's no information about a proper sequel to Until Dawn. The good news, however, is that Supermassive will be working on a series of other standalone cinematic branching horror games they call The Dark Pictures Anthology. Man of Medan will be the first entry in the Anthology and it looks to be exactly what fans were hoping for. Unlike Until Dawn, Man of Medan will be a multiplatform title and will be available for Xbox One and PC.
Days Gone
Days Gone is a PS4 exclusive that's an open world zombie apocalypse game set in the Pacific Northwest. You play the role of Deacon St. John, a bounty hunter who will need to use his guns and his brain to survive threats both zombie and human alike. The most notable features of Days Gone are the massive hordes of "Freakers" that can come after Deacon at any given moment, the dynamic weather system, and the ever-changing hazards in the world. Days Gone has an April 26 release date.
Control
Control is Remedy Entertainment's new mind-bending sci-fi action adventure game. In this story, you are part of an elite secretive agency based in New York called the Federal Bureau of Control. Control has been taken over by an otherworldly threat and it's up to you and your new found powers to solve the problem. Combat involves not just shooting, but also using your powers to turn the entire surrounding environment into your weapon. Control will be available on PS4, Xbox One, and PC.
Yoshi's Crafted World
Yoshi is back for another adventure and this time he'll be making his way through a world that looks like it was made in an arts and crafts store. Yoshi's Crafted World's cardboard cutout diorama-like world is a new art style for the series, but that not the only important change. This new game will also introduce a perspective-shifting feature that will shake up the traditional left-to-right side-scrolling gameplay. Yoshi's Crafted World is a Nintendo Switch exclusive expected to land on March 29.
Gears 5
Kait Diaz will be the star of this newest iteration of the Gears of War franchise. With the help of JD and Marcus Fenix, you'll be tasked with uncovering the origins of the Locust. Revealed back at E3 2018, the trailer showed that this game will not only offer a wide variety of distinct locations, those locations will also be full of color. A pleasant change from the persistent grey tones that plagued the previous games. Gears 5 will be playable on the Xbox One and PC.