Here we are, on the last leg of this console generation. It's been a wild ride with plenty of instant classics like God of War, The Legend of Zelda: Breath of the Wild, Marvel's Spider-Man, and many more. However, we're not quite done yet and 2020 is poised to potentially be a behemoth of a year with numerous heavy hitters.
So before we begin obsessing about the new hardware looming around the corner, let's take some time to appreciate what's waiting right in front of us. These are some of the most anticipated games coming systems this year.
Dragon Ball Z: Kakarot
Coming off the success of last year's smash hit Dragon Ball FighterZ, Bandai Namco is back at it with another Dragon Ball game. Rather than make a sequel to the 2.5D fighter, however, this will be a new title that will emphasize gameplay outside of fighting.
Don't be mistaken, there will still be plenty of fighting to be had. What's a Dragon Ball game without some good ol' fashioned fisticuffs? However, beyond reliving the franchise's most memorable battles, Dragon Ball Z: Kakarot will also focus on the life and adventures of Goku.
Set as an open-world action role-playing game (RPG), players will be able to travel around and explore the Dragon Ball Z universe. You'll be free to train, hunt, eat, and form bonds with other characters. While it's not necessarily a first for Dragon Ball games, this one looks to be promising.
Release Date: Jan 17, 2020 for PC, PS4, Xbox One

Ghostrunner
What would happen if you took the parkour and exploration of Mirror's Edge and combined it with the combat of Dishonored? You might get something that looks a lot like Ghostrunner. Riding on the current cyberpunk trend, Ghostrunner takes place in a techno-futuristic, dystopian tower city where inhabitants must fight over scarce resources.
Developed by One More Level, the game is a fast-paced first-person slasher where you play as a living weapon racing against the clock to discover the mysteries behind the tower, which acts as the last bastion of humanity. Compared to their other intellectual properties (IP), Ghostrunner looks like it could end up being the studio's crowning achievement.
Release Date: 2020 for PC, PS4, Xbox One
The Last Campfire
After No Man's Sky, what will be Hello Games' next big project? While that question remains to be answered, we do know their team is getting ready to release a smaller project by the name of The Last Campfire. Headed up by the two developers behind LostWinds, this new game has apparently been in the works for a few years and will be a "Hello Games Short."
According to the studio's founder, Sean Murray, this new "Shorts" program will be like "Pixar shorts… a way to foster creativity and new voices in the studio." Little is known about the game currently, but is described as an adventure story about a lost ember, trapped in a puzzling place.
Release Date: 2020 for PC
West of Dead
Ready for some fast-paced action, gunslinger? West of Dead is a tense twin stick shooter where you'll be sending the undead back to the underground. You'll need to use the surrounding environment, tactically using cover to your advantage, in order to survive the hordes of outlaws coming after your flaming skull.
Revealed during Microsoft's XO19 event, the game is a procedurally-driven roguelike starring a Ghost Rider-esque supernatural sheriff voiced by Ron Perlman. An open beta for the game was made temporarily available on Xbox, but has since been taken down. If you didn't get the chance to try the beta for yourself, you'll just have to wait until later this year to get your hands on the full game.
Release Date: 2020 for all platforms
Ghost of Tsushima
Ghost of Tsushima is a bit of a departure for the studio best known for the Infamous franchise. Similar to what Guerilla Games did with Horizon: Zero Dawn, Sucker Punch stepped out of their comfort zone to create a new IP unlike anything they've made before. While details are still hard to come by, what has been shown looks breathtaking.
The story is set in Japan, during a time when the Mongol Empire invaded the country. You play as one of the last surviving samurai who is forced to throw away tradition and embrace unconventional warfare in order to achieve victory over this new threat. We can expect to see this PS4 exclusive release sometime this summer.
Release Date: 2020 for PS4
Little Nightmares II
Embracing a very Tim Burton-like aesthetic, Little Nightmares was a creepy, atmospheric puzzle-platformer that was a bit of a surprise hit when it came out in 2017. Now Tarsier Studios is back with a sequel. In this new story, the game will introduce a new character, Mono, to co-star alongside the previous game's protagonist, Six.
Together, you'll need to make your way past various horrors in order to reach the ominous and imposing Black Tower, where the mysterious "Broadcaster" will be waiting. Little Nightmares II will take place shortly after the events of the first game.
Release Date: 2020 for all platforms
Vampire: The Masquerade – Bloodlines 2
You can be forgiven if you don't remember Vampire: The Masquerade – Bloodlines. It was a deep action RPG, based on a board game, that released in 2004. Although was a commercial failure (selling fewer than 100 thousand copies) it eventually became a cult classic years after its release. The story revolved around you, a recently made fledgling vampire, who was tasked with uncovering the truth behind a relic that could spell the end for all vampires.
Bloodlines 2 will take place in 21st century Seattle, during a civil war for control over the city's blood trade. Entangled in not only a feud between powerful vampire families, but also the politics of the city itself, you'll need to maneuver your way through the noise to uncover the conspiracy that ignited the war. The sequel will be in the hands of a new developer and publisher and is said to be inspired by Dishonored, at least in terms of the combat.
Release Date: 2020 for PC, PS4, Xbox One
Half-Life: Alyx
It's finally happening, Valve is ready to give us a new Half-Life game after all of these years. However, it may not necessarily be the Half-Life game you were expecting. Rather than deliver a third main entry to the series, Valve will be giving us a game that takes place before the events of Half-Life 2.
This pre-sequel, titled Half-Life: Alyx, will be a flagship VR game centered around Alyx and her father as they fight against the occupying alien Combine. Could Half-Life: Alyx be THE must have VR game that finally convinces skeptics to embrace VR? We'll have to wait until March to find out.
Release Date: March 2020 for PC
Axiom Verge 2
The original Axiom Verge was a passion project for creator and developer Todd Happ, who had previously worked on games like NFL Street and the Tiger Woods PGA Tour series. The game was a Metroidvania that emphasized exploration and introduced a variety of fun and interesting weapons and mechanics.
To many who played the original, released back in 2015, Axiom Verge seemed to scratch that itch Metroid fans had been waiting for Nintendo to deliver. As of right now, this sequel has only been confirmed for the Switch, but that could change as more information is released later this year.
Release Date: 2020 for Nintendo Switch
The Pathless
From the creators of the underwater exploration game Abzu, The Pathless is a game centered around an archer, her pet bird, and a forest filled with intimidating creatures. Unlike Giant Squid Studios' first game, The Pathless appears to lean much more into the action genre. Not much is known about the title as of right now, but judging off the trailers, it looks like it will be a beautiful, yet intense ride.
Release Date: 2020 for PC, PS4
Final Fantasy VII Remake
One of the many heavy hitters headlining this year is Square Enix's remake of Final Fantasy VII. A renewed retelling of a classic that is considered by many to be the best story in the entire franchise. However, if you think this will be just a simple rehashing with enhanced visuals, you would be mistaken.
In addition to the higher resolution, this remake will adopt a real-time, action-based battle system. Although, if you prefer the old turn-based combat, you'll have the option to choose "Classic Mode." The story will also be slightly changed to not only be a better fit with modern audiences, but also to provide greater depth into every part of the story.
The demo shown at game events throughout 2019 has received a flood of glowing impressions, so it's not hard to understand the hype behind this one. Fortunately, it appears that demo (which is estimated to be about an hour long) will be made available for the rest of us to experience at some point.
Release Date: March 3, 2020 for PS4
No More Heroes 3
Making quite the bombastic introduction at the 2019 Game Awards, the flashy hero assassin, Travis Touchdown, is back. This will be the first mainline game in the series since 2010. Taking place nine years after the events of No More Heroes 2 (NMH2), and two years after Travis Strikes Again, NMH3 will be about aliens trying to take over Earth posing as "Goddamn Superheroes." The former top assassin will need to come out of retirement to save the planet from these superpowered conquerors.
Release Date: 2020 for Switch
Twin Mirror
DONTNOD Entertainment has been very busy lately. The studio has pumped out multiple projects—Vampyr, Captain Spirit, and Life is Strange 2—all within a two year window. Now they're hard at work developing two new IPs expected for release later this year. One of those two titles is the narrative-driven investigation game Twin Mirror.
You play as an investigative journalist who travels back to his hometown for a friend's funeral, only to wake up in a hotel with a shirt covered in blood. The game appears as if it will be heavily influenced by the surreal crime drama Twin Peaks. It also looks like the studio will be revisiting the idea of memory exploration, something DONTNOD experimented with in their first game, Remember Me.
Release Date: 2020 for PC, PS4, Xbox One
The Last of Us Part II
Between The Last of Us Part II, Cyberpunk 2077, Ghost of Tsushima, and the remake of Final Fantasy VII, it's hard to say what the most anticipated game of 2020 is. All four titles are expected to be game of the year contenders, lending credence to just how big of a year this will be for gamers.
Revealed in 2016, the long-awaited follow-up to Naughty Dog's critical hit, will have Ellie in the central role rather than Joel. Set five years into the future, this sequel will see a new, hardened version of Ellie who is now living with a band of survivors. It appears the story will be even grittier this time around with co-writer Halley Gross stating,
"Ultimately, this is a story about the cycle of violence, right? But beyond that, it's a conversation about the effects systemic trauma can have on your soul."
This theme has been made more than evident with some of the dark and grisly trailers we've been shown so far. Likely to be another intense and emotional outing, this is a game that is sure to have people talking long after its release.
Release Date: May 29, 2020 for PS4
Cris Tales
Cris Tales is a gorgeous, time-traveling indie game that pays homage to Japanese RPGs like Choro Trigger, Final Fantasy VI, and Persona 5. Under development by Modus Games, you join protagonist Crisbell on her journey to stop an evil empress and prevent a world-altering calamity. What makes this game stand out is a feature that allows you to experience the past, present, and future simultaneously. Having this ability gives you the power to reshape the world depending on the choices you make.
Release Date: 2020 for all platforms
Resolutiion
If you were a fan 2016's Hyper Light Drifter (HLD), you might want to give Resolutiion a look. In this new, upcoming indie you'll play as the character Valor, a killer who is given the mission of escorting an AI to infiltrate a terrorist network. Resolutiion is an action-adventure game that appears to take inspiration from HLD's art style and challenging, close-quarters combat.
Release Date: 2020 for all platforms
Cyberpunk 2077
What's left to say that hasn't already been said about this game? I could go on and on about how visually stunning it looks. I could ramble about the impressive amount detail and player choice shown throughout both of the lengthy gameplay reveals. I could even tell you about CD Projekt Red's pedigree for developing excellent games. But I think it would be best to leave it at, your partner is freaking Keanu Reeves as a cyber ghost.
In all seriousness, however, there's a reason why Cyberpunk 2077 is on everyone's most anticipated list. The level of quality and attention poured into this game is something that cannot be denied. Not to mention, it will easily be CD Projekt Red's most ambitious game to date, which is saying something.
Release Date: April 16, 2020 for PC, PS4, Xbox One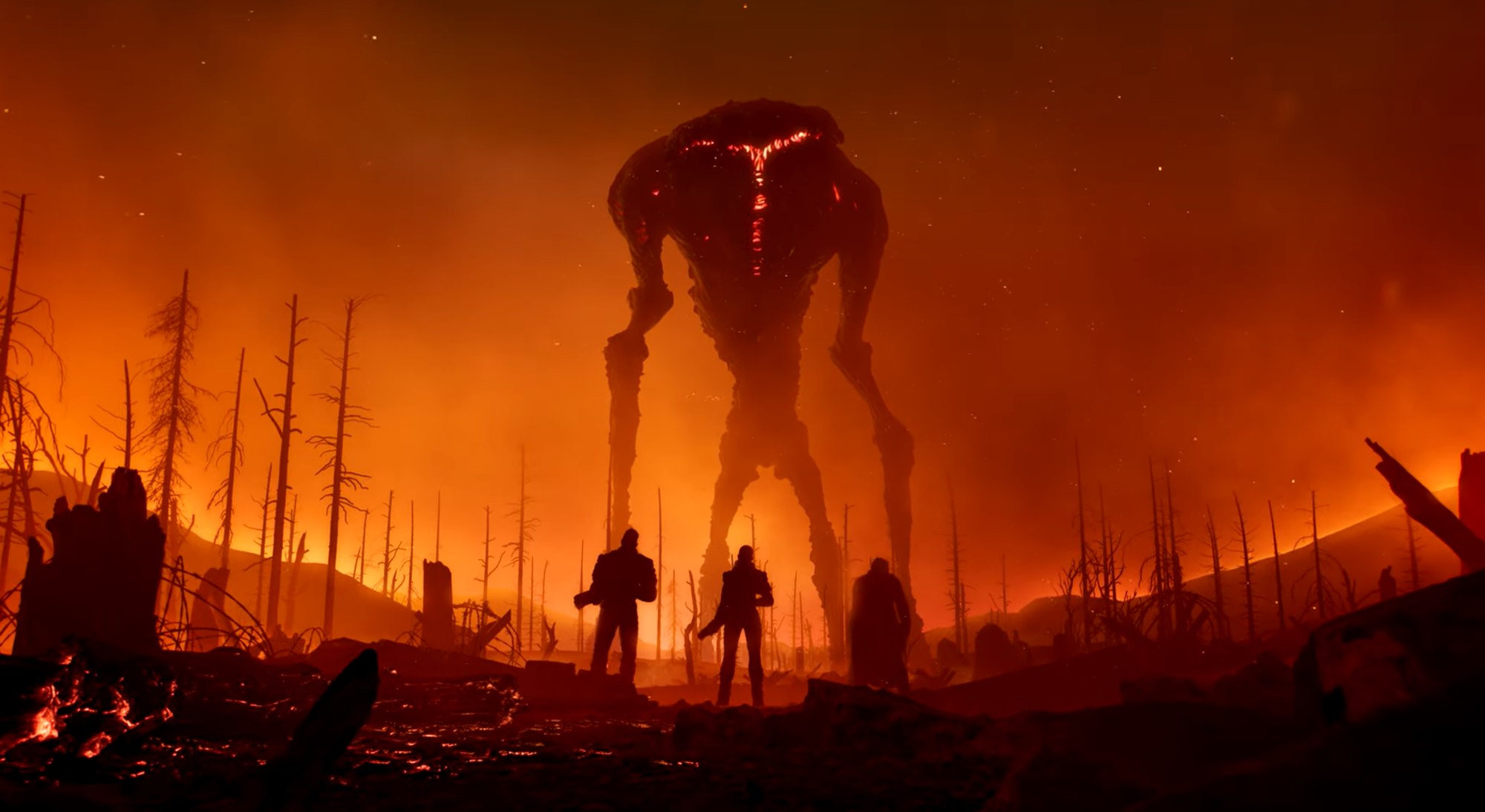 Outriders
From the creators of Bulletstorm comes a one to three player, drop in and out co-op shooter set in a sci-fi universe. Described as a "dark and desperate" modern shooter, Outriders puts you smack dab in the middle of a hostile alien world filled with menacing beasts.
The title of this game is interesting, considering Square Enix is currently working on an Avengers game. Despite any mention of Marvel, this game shares a name with the mindless, subservient species Thanos uses during his invasion of Wakanda. We likely won't find out whether this is an intentional or coincidental connection until the game releases later this year.
Release Date: 2020 for PC, PS4, Xbox One
Ori and the Will of the Wisps
The highly praised Ori and the Blind Forest is getting a much deserved sequel called Ori and the Will of the Wisps. This game is a challenging action-platformer with Metroidvania elements mixed in. In this new adventure, you'll be discovering the mysteries that reside beyond the forest of Nibel, uncovering secrets and revealing the truth of Ori's destiny.
Release Date: March 11, 2020 for PC, Xbox One
Marvel's Avengers
Unfortunately, it looks like we won't be getting any new Avengers movies any time soon. But, that doesn't mean we can't still get our Avengers fix. Slated for late spring, Crystal Dynamics will be bringing Marvel's Avengers to consoles and PC. This third-person action-adventure game has been described as Destiny-like, having singleplayer and four-person co-op, as well as regularly updated content that will be delivered over multiple years. The game will feature an original story that is said to have zero ties to the Marvel Cinematic Universe.
Release Date: May 15, 2020 for PC, PS4, Xbox One